Hagadone Marine Group announces Woodhead as new director of marketing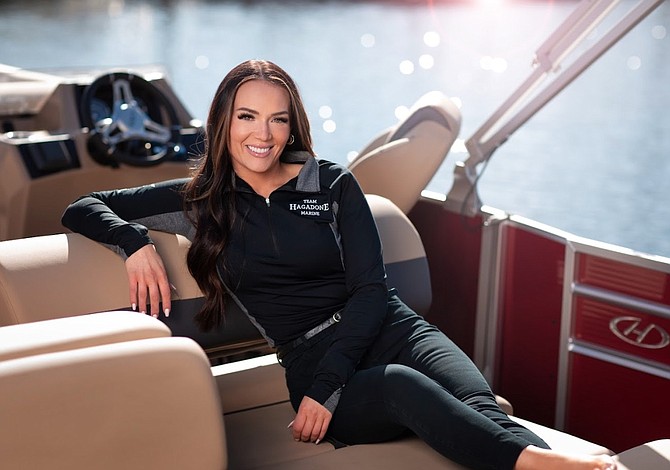 Hagadone Marine Group in Coeur d'Alene is pleased to announce that Kodie Woodhead has been appointed as the new director of marketing.
Woodhead has a wealth of experience in the marketing, advertising and public relations industries and will undoubtedly elevate Hagadone Marine Group's brand to new heights. Woodhead comes to Hagadone Marine from Wright Physical Therapy, where she was the Director of Marketing & Public Relations for more than eight years.
Woodhead will be overseeing the marketing and events for Hagadone Marine Center, Lake Coeur d'Alene Cruises, Coeur Custom Wood Boats, Blackwell Pro Shop, The Boardwalk Marina, Blackwell Island Marina, Silver Beach Marina, Resort Boat Rentals, The Marina Cantina and Hagadone Vertical Quick Launch.
"I'm truly excited to join the Hagadone Group and be a part of such an exceptional team that values hard work with a balance of fun," Woodhead said. "I'm really looking forward to implementing my skill sets and navigating the marketing needs in an industry that I have such a personal passion for and being an integral part of the company's growth as well as the individual growth of the team members."
Born and raised in Twin Falls, Woodhead relocated to the Pacific Northwest four years ago with her daughter, Hailee, and 1.5-year-old French Bulldog, Pete. Woodhead is an avid golfer, hiker, traveler and of course, boater, too.
Woodhead's official start date was March 20. She can be reached via email at kwoodhead@hagadonemarine.com.