MacKenzie Scott funds support nonprofit leaders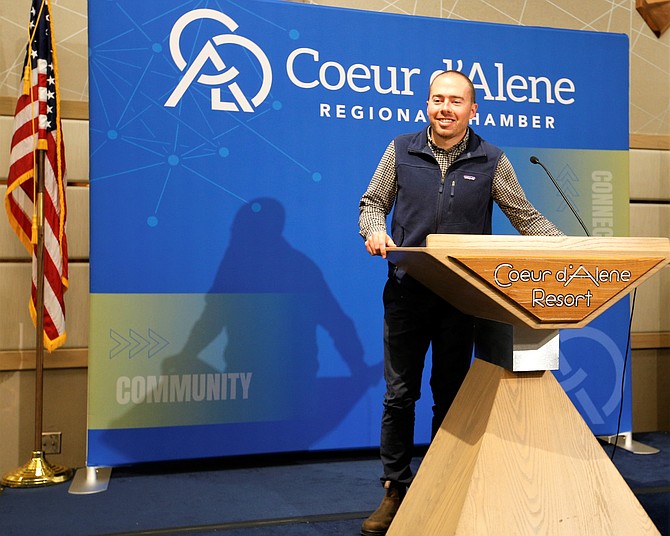 Nonprofit leaders in Idaho will now have access to more resources thanks to a new partnership between the Blue Cross of Idaho Foundation for Health and the Idaho Nonprofit Center.
The two-year strategic collaboration will enhance the existing Idaho Nonprofit Center leadership development program, now titled Idaho Leads, to include a three-day retreat and custom coaching sessions, according to a press release.
"Nonprofit organizations play a critical role in the health and welfare of our state. The Idaho Leads program is one way to elevate the effectiveness of Idaho nonprofits so they can positively impact Idahoans," said Kendra Witt-Doyle, executive director, Blue Cross of Idaho Foundation.
This multiyear grant is being funded by a donation that the Blue Cross of Idaho Foundation for Health received from philanthropist and former wife of Amazon mogul Jeff Bezos, MacKenzie Scott. She made an unsolicited and unrestricted gift to they Blue Cross of Idaho Foundation in November 2022.
"The effects of (the program) will have a long-term effect on our organization," said past participant Stephanie Day, CEO of CATCH. "I had been in the deepest bout of burnout of my career for many months… The retreat gave me space to find myself and why I love doing what I do again."
The cohort-centered program looks to decrease turnover among charitable organization executives and staff. Participants will walk away with a better understanding of their unique skills and the tools needed to be an effective pillar in their communities.
"As a nonprofit leader myself, I know firsthand how big a difference these funds will have on Idaho Leads and the sector as a whole," said Kevin Bailey, CEO of the Idaho Nonprofit Center. "The longer coaching sessions and extended timeline will directly help the communities nonprofits serve."
Those that are interested in the program can now apply for the 2023 session. To learn more, visit IdahoNonprofits.org.