Boundary County a haven for manufacturing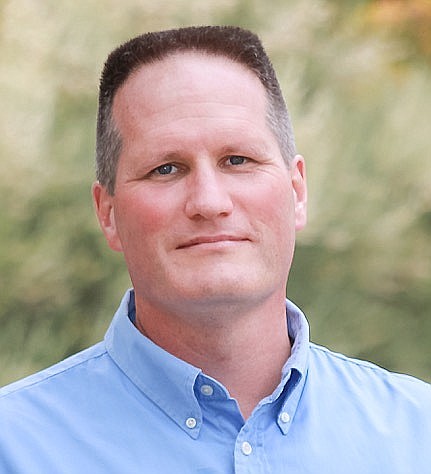 Manufacturing is the second-largest industry in Boundary County, behind the government sector.
It is growing in Boundary County and is No. 3 of the top 10 employers in the county.
The average manufacturing employment has increased from 330 employees in 2012 to 556 workers in 2022, per the Idaho Department of Labor's Quarterly Census of Employment Wages. Average wages in manufacturing have also increased, from $43,958 in 2012 to $57,037 in 2022.
Construction, trade, transportation and utilities industry employment and wages have also increased in Boundary County in the past decade.
With data provided by the Idaho Department of Labor, the Idaho Forest Group is the third-largest employer in the county with 100-249 employees. It is closely followed by Alta Forest Products, a mill in Naples that also has 100-249 employees and is the sixth-largest employer in Boundary County.
David Sims, director of the Boundary County Economic Council, said compared to the past, mills and logging efficiency has increased over the decades, with production in Boundary County also seeing increases in efficiency, whether that is through practices or advancements in technology and equipment.
"The old mill in downtown Bonners Ferry is gone," Sims said. "But the IFG mill in Moyie Springs and Alta Forest Products are still running and producing a large quantity of product compared to in the past."
Other manufacturers that work in wood products such as log homes, building materials and cabinetry shops have popped up in the county and are expanding into other markets, Sims said.
"Employment is good and wages are higher than average," he said. "Having a cluster of similar manufacturers, such as cabinetry shops, allows employees to gain skills and pursue other local job opportunities and advancements."
The downside to wood product manufacturing is that it can be reliant and ebb and flow with the housing industry, he said. This is why it is important for the local economy to bring in outside dollars, such as sales from non-residents, by expanding out and providing goods to not just Boundary County customers, but those in North Idaho and beyond.
Panhandle Doors, a cabinet shop in Naples, is ranked as the ninth-largest employer in Boundary County with 50-99 employees. The other top 10 employers for the county include the local and federal government and a chain grocery store.
Data from Lightcast, a labor marketing analysis website, shows manufacturing is the second-largest growing industry in Boundary County with an increase of over 100 jobs in the first quarter of 2023. During the same time, the construction industry has seen an increase of over 150 jobs in the county and is the leading industry for job growth.
Manufacturing jobs in Boundary County surpass the national job average by nearly a third, as provided by Lightcast. The county's manufacturing gross regional product is nearly $80 million.