Northwest Specialty Hospital earns five-star rating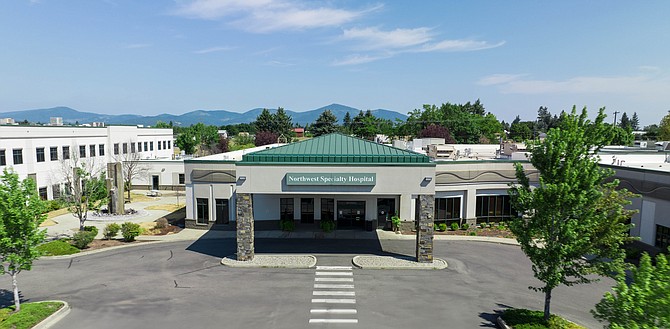 Northwest Specialty Hospital in Post Falls has been awarded a five-star rating from the Centers for Medicare and Medicaid Services.
The five-star rating is the highest rating in the Centers for Medicare and Medicaid Services' overall hospital quality star rating system.
The Centers for Medicare and Medicaid Services Overall Hospital Quality Star Rating is a comprehensive evaluation of hospitals based on 46 quality measures publicly reported. These measures are divided into five key categories, including mortality, safety of care, readmission, patient experience and timely and effective care. Hospitals are rated based on the data available for each measure group. Only those meeting reporting thresholds are eligible for a star rating.
Among the 4,654 hospitals evaluated nationwide, only 483, or just over 10%, received the distinguished five-star rating, placing Northwest Specialty among the top echelon of health care facilities in the country, according to an Aug. 2 news release. Only four hospitals in Idaho received this coveted rating.
"We are immensely proud of achieving the five-star rating from CMS, which is a testament to the dedication and expertise of our healthcare professionals and staff," CEO Rick Rasmussen said in the news release. "At NWSH, we have always prioritized patient-centered care and maintained the highest standards in medical excellence. This recognition reinforces our commitment to our patients and the communities we serve."