Porath joins Swinerton as senior project manager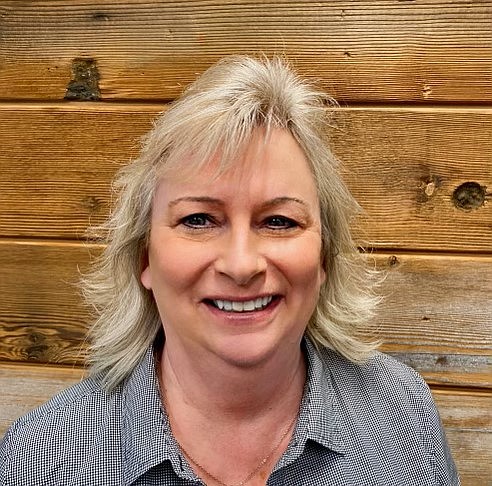 Swinerton is proud to announce the newest addition to its Inland Northwest team. Lori Porath, a seasoned construction veteran, will leverage more than 30 years of experience in the industry to bolster Swinerton's position in the region's commercial construction market and enhance its trade partner relations.
Joining the firm as senior project manager, Porath brings a wealth of local knowledge and expertise in alternative delivery projects, including GC/CM, and a passion for building innovative learning environments within the education sector. Since earning her Bachelor of Science in civil engineering from the University of Idaho, her career has taken her across different locations, including Coeur d'Alene, Southern California, Seattle and Hawaii. However, her heart has always been in the Inland Northwest.
"Having Lori join our team is a significant step forward for us," said Jeremiah Shakespeare, Swinerton's Inland Northwest vice president and division manager. "Her extensive experience, local knowledge, and dedication to delivering exceptional construction projects align with Swinerton's values."
Throughout her construction career, Porath has managed more than $500 million in commercial projects ranging from $50,000 to $50 million. Notably, she takes pride in her work in the education sector, where she has led K-12 projects like Mountainside Middle School in Spokane and Lincoln Middle School in Pullman, Wash. Her experience also extends to higher education, where she has managed projects on the Washington State University campus in Pullman. With more than half of her career dedicated to the education sector, Porath's contributions have positively impacted countless students and educators in the region.
However, Porath's talents are not limited to education. Since joining Swinerton, she has showcased her versatility by leading the North Valley Hospital mechanical, electrical and plumbing upgrades in Tonasket, Wash. Located 163 miles northwest of Spokane, the crucial project involves coordinating trade partners to upgrade the hospital's critical systems, ensuring seamless access to ongoing medical services. This highly technical project requires careful coordination and accurate work sequencing, as the hospital must remain operational during all construction activities.
"As we mark the fifth anniversary of our Inland Northwest Division, which has a regional history of over 15 years in construction projects, adding Lori to our team enhances our capabilities and contributes to our continued growth. Based in Spokane, our Inland Northwest Division has achieved positive growth in revenue, expanded our geographic reach, and, importantly, our people have flourished with 100% employee-ownership, dedicated to serving our valued clients," Shakespeare said.