POST FALLS CHAMBER: Welcomes new members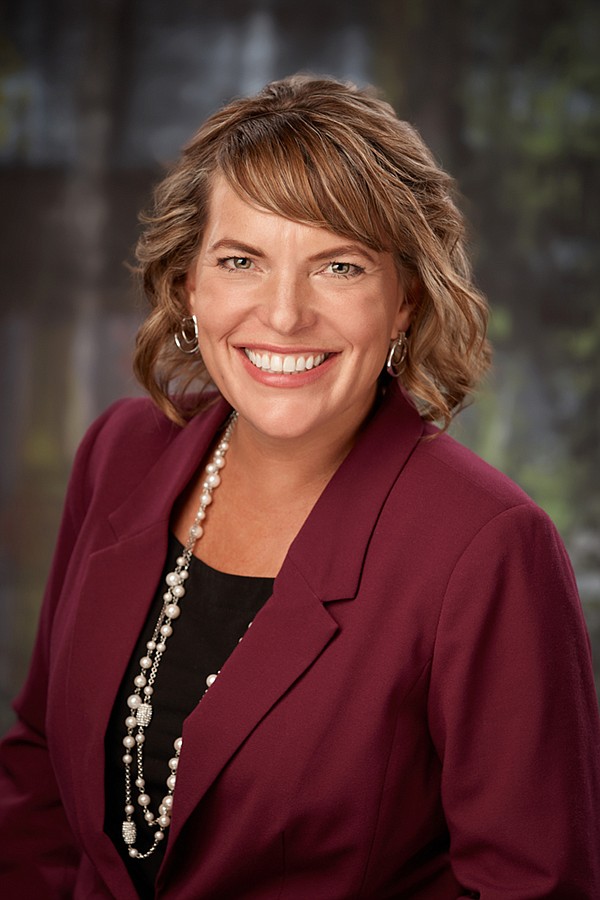 Warm greetings business community! It was exciting to read the changes that NIBJ is making. We look forward to helping provide stories that celebrate and educate our business community.
We are proud to announce our newest members that joined in January:
• AdLocal Value is located in Liberty Lake expanding its reach into North Idaho. It helps businesses attract customers and increase revenue through customer engagement. (www.adlocalvalue.com)
• Alt's Copperhouse Private Venue LLC is located in Post Falls and the name almost says it all. It also has virtual golf and is ready to host your next event. (https://altscopperhouse.com)
• Baba's Candies located inside My Favorite Things in Post Falls makes delicious locally made toffee. (https://www.babascandies.com)
• Carpet Warehouse & Color Tile is a family-owned floor installation company located in Coeur d'Alene. (https://colortilecda.com)
• Complete Restoration is a new family-owned business in Post Falls. It handles repairs from damages such as mold, flooding, fires, etc. (https://completerestorationcda.com)
• Connect Kootenai a local nonprofit formally known as CDA 2030. Its mission is to provide health, safety and prosperity in our community. (https://cda2030.org)
• Dixon Golf representative Pancho Edler works to support and promote charity golf tournaments through golf apparel and accessories. (https://dixongolf.com)
• expRealty — Nicole Gerich REALTOR, LLC located in Post Falls and licensed in Idaho. (www.exprealty.com)
• Incyte Diagnostics recently expanded from Washington to Post Falls under the Northwest Specialty umbrella and it provides clinical laboratory services. (https://www.incytediagnostics.com)
• North Idaho Detox LLC is located in Post Falls and specializes in 24-hour inpatient drug and alcohol detox. (https://www.northidahodetox.com)
• Northwest Realty Group opened in 2012 in Coeur d'Alene and consistently sells more than $200 million in real estate transactions each year. (https://www.northwestrealtygroup.com)
• Paradigm Consulting located in Athol helps extend the virtues of stewardship to a business's customer and vendor base through consulting services. (https://paradigm-results.com)
• Primerica Financial Advisor, Martha Bereiter has lived in the Inland Northwest her whole life and is passionate about helping people meet their financial goals. (https://www.postfallschamber.com/list/Member/primerica-financial-advisor-2853)
• Sterling Medical LLC is a new adult and pediatric urgent care center opening this month in Post Falls. (https://www.sterlingurgentcare.com/urgent-care-post-falls-idaho)
• Thomas Hammer Coffee Roasters is headquartered in Spokane with 19 locations including one in Post Falls. Thomas Hammer roasts its own beans and bakes about 60% of the products in its stores. We look forward to supporting you in success! (https://hammercoffee.com)
I have to share about one of my favorite events; the Reverse Job Fair, March 22 at Real Life Ministries. It started in 2007 and prepares high school seniors for marketing themselves to potential employers through classroom instruction and real-world interaction with local business professionals. They come prepared to interview with a resume, cover letter and presentation board. Students are matched to professionals based on their career interests. The professionals evaluate each student and feedback is given to instructors and students. With the help of our members, more than $23,000 was awarded last year.
How can you help?
• Volunteer to interview students on March 22 from 11 a.m. to 12:30 p.m.
• Sponsor a scholarship — "XYZ Company RJF $500 Scholarship"
For more information, contact christina@postfallschamber.com.
• • •
Christina Petit is the president/CEO for the Post Falls Chamber of Commerce.