Workplace deaths declined in 2021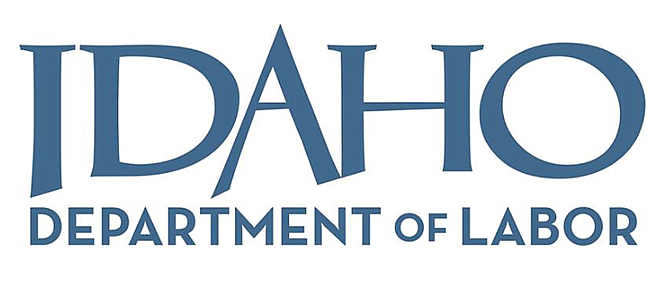 Bureau of Labor Statistics researchers documented 30 fatal occupational injuries in Idaho in 2021. Though the trend over the decade has been a slight increase in workplace fatalities, the 30 deaths in 2021 represent a decline from 2020 when 32 fatalities occurred.
Key findings
• Workplace fatalities in Idaho declined slightly in 2021 with 30 recorded deaths, down from 32 the year prior.
• Transportation remains the largest contributor to workplace fatalities whether measured by occupation, industry, event or location.
• Idaho recorded no workplace fatalities among women in 2021. 2019 and 2020 each saw three workplace fatalities among women.
• 85% of all workplace deaths in Idaho in 2021 occurred among white workers.
Idaho's workplace fatality rate contrasts with the national rate. The death rate at the federal level was the highest recorded since 2016, increasing 8.9% from 2020.
Idaho's 30 workplace fatalities are also the fewest seen in the state since researchers documented 30 deaths in 2016 and in 2013. Over the last decade the fewest occupational fatalities occurred in 2012 with 19. The largest number of occupational fatalities, 45, occurred in 2018. Roughly two-thirds of workplace deaths occur among wage and salaried workers with the remainder among the self-employed.
Deaths by industry
Industries in trade, transportation and utilities led workplace fatalities in 2021 with nine fatalities, or 30%, attributable to industries within that classification.
Natural resources and mining accounted for seven deaths, or 23%, of the total observed.
Together the two classifications accounted for more than half of all observed fatalities. Professional and business services and construction each made up less than 10% of all observed deaths. BLS data gatherers coded no deaths in manufacturing in 2021 in the state of Idaho.
Deaths by occupation
Following a plurality of fatalities in the transportation industry, occupations within the transportation and material moving classification also showed the largest number of attributed fatalities with eight, or 27%, of fatalities coded within those occupations.
The construction industry and construction occupations each recorded three fatalities, the same number that occurred in professional and business services industries and management occupations.
Deaths by worker characteristic
In 2019 and 2020, Idaho recorded three women suffering workplace fatalities. The state posted zero female deaths in 2021, though only 29 of the 30 workplace fatalities recorded the worker's gender.
Twenty-six of the 30 recorded fatalities in 2021 recorded race or ethnic origin. Consistent with prior years, most workplace fatalities in Idaho happened among white workers at 85% (22 of 26 recorded).
For the third straight year, Idaho had no deaths among African American workers. Idaho recorded four deaths among Hispanic workers in 2020, up from three the prior year but down considerably from 2019 when 12 Hispanic workers suffered workplace fatalities.
Deaths by event
As with the findings among industry and occupations, transportation related incidents caused half of recorded workplace deaths in Idaho in 2021.
Contact with objects and equipment represented the second most common cause (20% of cases), and falls, slips and trips third represented the third at 17%.
Deaths by location
Emblematic of this year's findings, 37% of workplace fatalities occurred on streets and highways. The same proportion went unreported. 17% occurred in public buildings, and 5% in industrial spaces.