Best of North Idaho in full swing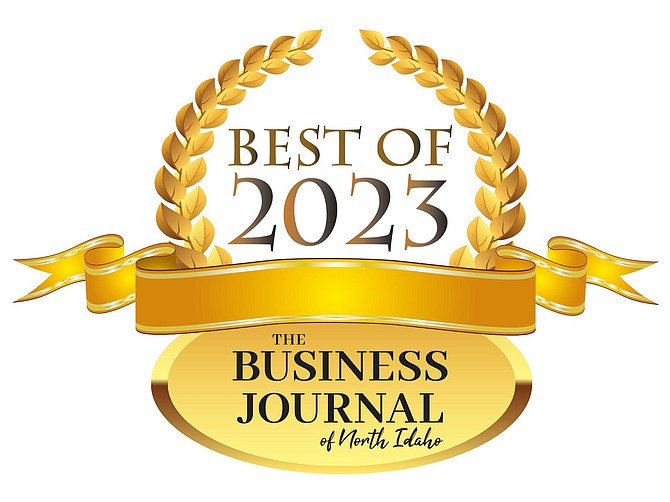 Get ready to vote in the North Idaho Business Journal's Best of North Idaho contest. Voting begins Feb. 8, and if you're reading this on Jan. 31, there's still time to squeak in a nomination.

When we pay for our carpets to be cleaned, our pets to be groomed and our loved ones to be cared for, we want the best quality and top-tier service.
In those exceptional moments when your server greets you like you're family, when your mechanic saves you $400 or when your barista makes your half-caff oat milk caffè macchiato to perfection, how do you repay them for elevating your experience and letting you know you're valued as a customer, a client or a guest?
Let them know they're the best of the best by voting for them in the Best of North Idaho contest.
"This program is exciting for so many reasons. Most importantly, Best Of engages our local businesses' clientele," Hagadone Newspaper and Media Groups President Clint Schroeder said Thursday. "Every year, the Best Of showcase builds excitement among our clients and readers. When people review Best Of feature stories, they discover new places to eat, new places to shop or they're reminded about places they haven't enjoyed for a while."
In its 17th year, the Best of North Idaho competition gives community members the megaphone as they share with the world which businesses they appreciate the most.
"The local residents really go all out to cast their ballots," Schroeder said. "We receive an incredible response, and each year it has continued to build, which translates to significant results."
This year's contest includes these main categories, with several subcategories listed within:
• Visionaries
• Health and Fitness
• Recreation and Entertainment
• Automotive
• Real Estate
• Home and Remodeling
• Senior Services
• Recreational Vehicles
• Retail
• Beverages
• Professional Services
• Dining
The nomination window ends Jan. 31. Voting will take place Feb. 8-19 and the lucky winners will be notified March 1-11.
Those voted as the best and second-best in their categories will have access to gold and silver Best Of logos and marketing materials to proudly display in their shops, salons, restaurants or wherever they excel at their crafts.
"It makes me feel good when I see the Best Of awards publicly displayed in North Idaho businesses," Schroeder said. "It means something — when readers explore the Best Of list, they can trust that these business owners and companies truly go above and beyond for superior customer experience and first-rate products."
Regional Director of Advertising Kari Packer said she encourages everyone to nominate their favorite businesses, then return to cast ballots during the voting period.
"After many years of fine-tuning the Best Of contest, we are finally able to maintain the same process as last year. Each person can nominate one business and vote for one business per category," Packer said. "Our vision has always been for the Best Of to be a way for area residents to recognize the best businesses."
Visit cdapress.secondstreetapp.com/Best-of-2023 for details and to nominate or vote.