Verdis recognized for historic renovation of Heyburn's Rocky Point Lodge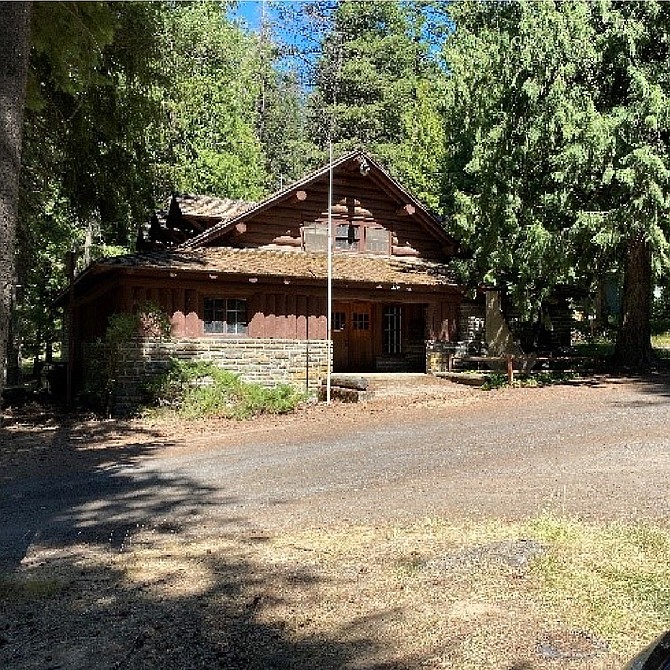 COEUR d'ALENE — A Coeur d'Alene engineering and construction firm has been honored for its role in restoring Heyburn State Park's historic Rocky Point Lodge.
Verdis is North Idaho's lone recipient of an Orchid award from Preservation Idaho, Idaho's Historic Preservation Council. Idaho State Parks, the state agency that selected Verdis for the project, is also being recognized. A total of 10 Orchid awards are being presented this year in a variety of categories.
Heyburn State Park, almost entirely in Benewah County with a small section in Kootenai County, was built in 1908 and is the oldest state park in the Pacific Northwest.
Preservation Idaho's Orchid & Onions annual awards recognize individuals and organizations that make positive contributions to historic preservation (Orchids) and also highlights projects that have shown insensitivity to the state's cultural history (Onions).
"What an honor to take part in restoring Idaho's history at Heyburn State Park," said Verdis President Sandy Young. "After 20 years of laying silent, we were asked to bring Rocky Point Lodge to life again. I am so pleased to accept the Orchid Award on behalf of the Verdis crew that worked on this project."
Rocky Point Lodge was built by the Civilian Conservation Corps in 1941 and is one of several rustic buildings at Heyburn State Park listed on the National Register of Historic Places. The renovation, completed by Verdis in July 2022, included updates to the building's electrical, plumbing and mechanical to comply with current building codes. Structural updates were made to make the lodge ADA accessible.
"Our team removed and replaced historical finishes to bring new life into the lodge interior," Young said. "We also worked to get rid of the building's infestation of bats, rodents and birds, and sealed gaps and cracks to keep the pests from returning."
Verdis has completed several historic renovation projects for state and national agencies.
The U.S. Army Corps of Engineers hired Verdis in 2019 to restore the Cavanaugh House, originally known as the Lockkeeper's House, at the Hiram M. Chittenden Locks near Seattle. Verdis restored the entire main floor of the building and created a new master suite. Built in the early 1900s, the home was the first completed structure at the Lake Washington Ship Canal.
The National Park Service has hired Verdis for multiple projects, including rehabilitation and restoration of the historic Macy House at Olympic National Park, replacement of windows in the Golden West Lodge Visitor Center in Stehekin at North Cascades National Park and upgrades to historic buildings with severe flood damage at the Elwha campground in Olympic National Park.
Verdis' historic renovation experience has also helped the firm land multiple projects with the City of Seattle and Seattle's Pike Place Market and Development Authority.
Between the company's Coeur d'Alene headquarters and an Anchorage office, Verdis has 33 full-time employees plus a field labor force.