Intermax plans expansion to Spirit Lake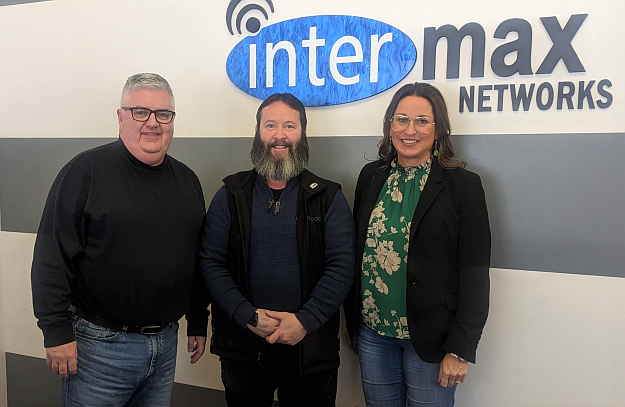 COEUR d'ALENE – Intermax Networks on Wednesday announced a major expansion of its fiber optic network into Spirit Lake
The project is in the final stages of permitting and engineering, and construction is set to begin in April.
"We have many good customers in Spirit Lake already, and we are happy to be building a new fiber optic internet system to continue to expand their choices for connectivity," said Mike Kennedy, president and CEO of Intermax.

Spirit Lake Mayor Jeremy Cowperthwaite supports the venture.
"Our town has nearly everything a person could want, but I am continuing the work to help improve Spirit Lake's infrastructure," Cowperthwaite said in a press release.
He said citizens have told him they would like quality internet service.
"Intermax is a good match as a local company to bring fiber-to-the-home service to our residents and businesses," Cowperthwaite said.
Jamè Davis, Intermax's ISP sales and marketing manager, said the project will begin this month and they expect customers to be able to be connected early in the summer.
Fiber-to-the-home is considered state of the art in Internet infrastructure and service. Spirit Lake residents and businesses will be able to get access to gigabit-speed internet connections at affordable prices with local service and support, according to the press release.
Residents living outside the city limits can put themselves on a list for future expansion.
Intermax is described as a North Idaho leader in residential and business internet, phone, and IT managed services.