Fuess joins Idaho's Manufacturing Extension Center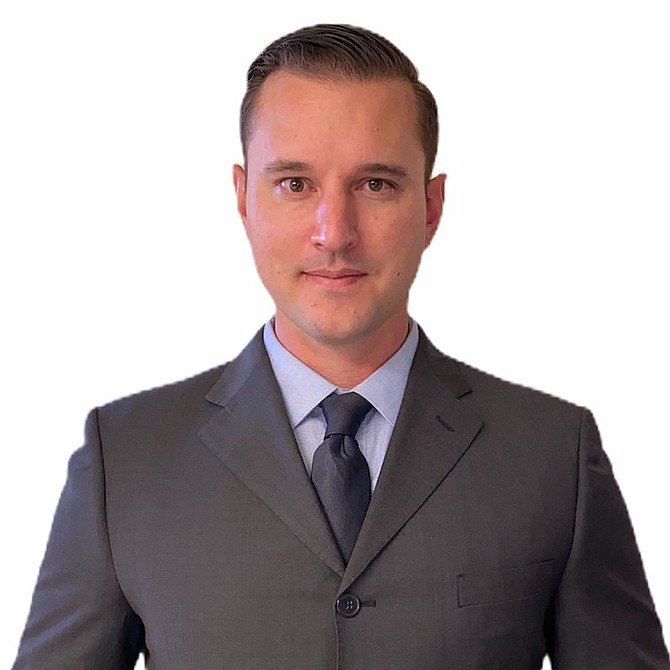 TechHelp, Idaho's Manufacturing Extension Partnership Center, was thrilled to add Luke Fuess as a client manager in March. Fuess will rely on his extensive manufacturing management and operations background to help Idaho manufacturers improve operations, quality and profitability. Fuess is based at the University of Idaho Coeur d'Alene. He will focus on North and North Central Idaho companies but is available for projects statewide. Fuess's work experience covers aerospace, weapons manufacturing, renewable energy and other technical trades.
Fuess succeeds Gene Hamacher who served the North Idaho manufacturing community for nearly 10 years. Hamacher will continue working with TechHelp as a contractor providing training, implementation, coaching and consulting delivery to support client projects.
"Luke has the education, experience and passion to do a great job of serving Idaho manufacturers. His alignment with our organizational values of teamwork, respect, honesty and humility is what really makes him stand out," said Steve Hatten, TechHelp executive director.
After attending Ventura Community College, Fuess enlisted in the U.S. Marine Corps and served as a CH-46 & CH-53 Helicopter Technician. Fuess received an honorable discharge from the USMC and attended Embry Riddle Aeronautical University, where he earned a bachelor's in technical management. He then obtained his FAA Airframe and Powerplant License and became a production manager with ICON Aircraft, manufacturer of the ICON A5 Light Sport Amphibious Aircraft.
Joining ICON as the company transitioned from research and development to aircraft production gave Fuess the opportunity to oversee the company's production line from start to finish. Fuess led a team that created ICON's 136,000-square-foot facility in Northern California. The work fueled Fuess's passion for manufacturing by giving him a true understanding of what it takes to move a product from its beginning stages to serial production. Working on the factory floor gave Fuess vast experience with Lean Methodology, Inventory Management, ERP Systems, staffing, training and much more.
Most recently, Fuess worked as the COO at US Ordnance, a company that develops and manufactures military small arms and machine guns near Reno, Nev. Fuess also held a supervisory role in the Green Fuel industry at Plug Power, a company developing hydrogen fuel cell systems that replace conventional batteries in equipment and electric-powered vehicles.
Fuess moved to North Idaho with his wife and young son in 2021. He spends most of his free time with family and friends enjoying everything the area offers. His hobbies include fishing, exploring new places, kayaking and working on his 1971 Chevelle.
"It is a great privilege to be a part of the TechHelp team, supporting the growth and development of Idaho's manufactures," Feuss said. "I truly look forward to the many years to come and relationships that will be made along the way."
Contact Luke Fuess at 208-954-3563 or lukefuess@techhelp.org.