Connection: Economic development and real estate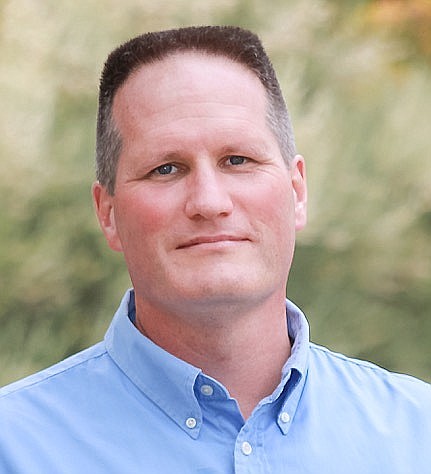 Commercial real estate can be a tough game in Idaho's most northern county, but that does not deter the Boundary Economic Development Council from assisting businesses in every aspect of development in rural Boundary County.
David Sims, director of BEDC, works to support local businesses, particularly by helping them find the right location for their store front.
"People will contact me when selling or purchasing commercial property," he said.
Sims, the former mayor of Bonners Ferry, works with local real estate professionals to inform business owners about commercial properties that become available. Commercial properties are hard to come by in Boundary County, especially since many in historical downtown Bonners Ferry are vacant. Many of the property owners do not wish to sell nor lease the properties.
Sims said the property owners are within their rights, but it makes commercial property just that much more difficult for businesses to acquire.
Many areas in the county lack key infrastructure, such as water to support commercial properties. He said there's some commercial property for sale in Eastport, a port of entry near the Canadian border, but due to the low density and lack of services, many businesses are not interested in that area.
"If you're going to do retail sales or provide a service, you need customers. So it makes it challenging in those remote areas," Sims said.
Although people are moving to remote portions of the county, the infrastructure and low density discourages businesses from setting up shop, he said.
Sims said he expects the city of Moyie Springs to grow more retail in the future since they have their own water, undeveloped ground and close proximity to a mill and the city of Bonners Ferry.
BEDC also helps with business planning, grant funding, access to capital and keeps companies informed on state and federal programs.
The council works with a variety of financial institutions to ensure firms have the financing they need to grow.
BEDC also works with other state agencies to ensure they have the key resources to expand within the county. The council provides state and county tax incentives, assistance with identifying and evaluating future building sites, applying for workforce training funds to help offset costs of developing new employees and providing resource information about organizations around the region that assist in business growth.
"Census data shows that Boundary County is the fastest growing county in Idaho," Sims said. "We are seeing more new people and some new business coming in. The extra population helps existing business, especially retail and food services."
Earlier this month, several commercial properties in the heart of downtown Bonners Ferry were sold, with several others going for sale this summer.
Many of the new owners are planning to renovate the properties in historic downtown, Sims said, and others are looking to lease these main street properties.
BEDC was formed 20 years ago by the city of Bonners Ferry, city of Moyie Springs, Kootenai Tribe of Idaho, Boundary County School District 101, Boundary County and the Panhandle Area Council to foster economic development in the county. Funding comes from the Idaho Department of Commerce.
BEDC also hosts periodic meetings with speakers and topics focused on local business and resources. Speakers have included the Idaho Department of Labor, North Idaho College officials on vocational training and much more.
The BEDC board consists of local area leaders ready to assist a new or existing industry in identifying opportunities, anticipating problems, answering questions and finding solutions for relocation and expansion efforts. BEDC will work with any and all companies to ensure that they are provided with the available resources to move their business to Boundary County.
There are similar programs in Bonner, Shoshone and Benewah counties, as well as other rural counties in Idaho.
For more information, visit boundaryedc.com or contact David Sims at 208-304-2567 or dsims@boundaryedc.com.