Business comings and goings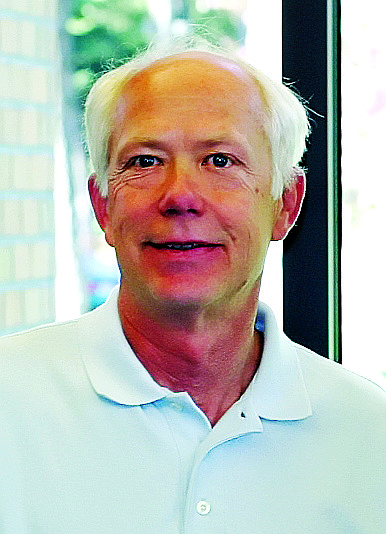 Parallel 47 open in Hayden
The new Parallel 47 restaurant is open at 9021 Government Way in the former Sargent's Restaurant building in Hayden.
The casual upscale dining and full bar will offer appetizers, soups, salads, burgers, sandwiches, specialties, steaks (and toppings), sides and desserts. The place includes a large indoor dining area and open-air patio. Amenities include a TV in the bar. Live music will be provided.
Owners are James Bassett and Tim Archer. Hours are 11 a.m. to 9 p.m. daily. Check www.theparallel47.com.
Konala features Hawaiian emphasis
Food with a Hawaiian influence is offered at Konala, open at 107 E. Seventh (behind the Bunker Bar and Burger Bunker on Spokane Street) in Post Falls.
Items include teriyaki chicken, grilled steak, salads and poke bowls with a drive-through, online order pick-up window, an outdoor patio, curbside or online ordering and delivered products.
Hours are 10:30 a.m. to 9 p.m. Monday through Saturday. Owners are Trace and Jammie Miller of the Bunker places. Check www.konala.com.
Pinnacle Estate Planning opens
Offering comprehensive estate planning, attorney Jason Gray has opened Pinnacle Estate Planning at 1137 N. Third St.
He offers assistance in drafting a will, setting up a trust and navigating the probate process by understanding his clients' unique goals and meeting individual needs.
Hours are 8 a.m. to 5 p.m. weekdays, and Gray also meets with clients Saturdays by appointment.
Check www.lawpinnacle.com. Phone 208-449-1213.
Reclaimed Beauty opens in Post Falls
A place with items that are hand-crafted and home décor and a Christian gift shop is the theme of Reclaimed Beauty at 2700 E. Seltice, Unit 2, Post Falls.
Rachel UiBreaslain also has a room where small groups come together for Bible study, prayer, business meetings and more. Hours are 1:30-6:30 p.m. Monday through Thursday and 10 a.m. to 2 p.m. Saturdays.
HomeTown Family Chiropractic opens
A full-family Gonstead Chiropractic office, HomeTown Family Chiropractic has opened at 291 E. Appleway in Coeur d'Alene.
Dr. Erik and Signe Lund have hours of 7 a.m. to noon and 2:30-6 p.m. Monday, Tuesday and Wednesday and 7 a.m. to noon Thursdays. They are helped by Olivia Lund and Faith Griffin.
Phone 208-281-2206. Check www.hometowncda.com.
Ellie Mental Health opens in Riverstone
Offering outpatient mental and behavioral therapy and counseling, Ellie Mental Health accepts patients for virtual sessions and in-person appointments in Suite 1100 in the new Cornerstone building at 1579 W. Riverstone Drive.
Jamie and Melissa Major and Julie Krapfl offer hours of 8 a.m. to 5 p.m. weekdays and flexible appointments. Ellie is a national franchise focused on clinician and therapist well-being by implementing technology, data and innovation to clinics.
Phone 208-435-0788. Check www.elliementalhealth.com.
Farmers' Markets three times weekly
5th Street Farmers Market by the Coeur d'Alene Downtown Association at Fifth Street and Sherman Avenue is 4-7 p.m. Wednesdays through Sept. 27.
The Kootenai County Farmers' Market is on Main Street in Riverstone 4-7 Wednesdays through Sept. 27, and their Saturday market is 9 a.m. to 1:30 p.m. Saturdays through Oct. 21 at U.S. 95 and Prairie, Hayden.
Prairie Athletic Center open in Post Falls
Prairie Athletic Center is now open at 9044 W. Prairie Ave. in Post Falls.
The 13,000 square feet of court space includes two full-regulation basketball courts, two volleyball courts and a viewing area. Hourly gym rental is available for team practices, training sessions, competitive games and tournaments on afternoons, evenings and weekends.
Possible activities include cornhole, pickleball, basketball, volleyball, sport camps, small group agility training, sports leagues, private school classes and parties.
Contact Royce Johnson at 208-691-3054 for summer or fall gym space rental.
Also called the Mountain View Business Center, additional suites are available through Joel Johnson (208-771-6068) and Jeffrey Simonds (208-518-8860) of Coldwell Banker Commercial Schneidmiller Realty.
Magpie moves to Sherman Avenue
With home decor, gifts, furniture and art, Magpie has moved from a small space on Fourth Street to the former Angel Gallery location at 423 Sherman Ave.
Elin Kovash has hours of 10 a.m. to 6 p.m. Wednesday through Sunday with a focus on American-made products. Phone 208-691-1231. Check www.magpieidaho.com.
Marketplace@Miles to be a vendor mall
With complete renovation underway, the building in the southeast corner of Government Way and Miles Avenue will become a new product vendor mall.
It will include small booth and retail kiosk space when it opens before the holiday shopping season. Owners are Tony and Susan Villelli, Jeff and Kellie Hanna, Jeramie and Angela Terzulli and Rob Franc. Additional partners are Tom and Ashley Villelli, Devin and Stacie Nagel, Illya and Tony Dotson, and Chad and Melissa Burd.
For available space, contact Commercial Real Estate Consultants at 208-691-5328 and check www.marketplaceatmiles.com.
New buildings coming to Athol Crossings
New buildings for Tractor Supply, Idaho Guns & Outdoors and Hayden Sharp DDS are being built in the Athol Crossings complex east of U.S. 95 in Athol. They are joining several other new places with the key business of Super 1 Foods.
With its original location off Neider Avenue in Coeur d'Alene, Tractor Supply plans to open the Athol building in October and also plans to have locations in six other Inland Northwest towns in the next two years. It offers pet items, lawn and garden, home goods, farm and ranch, poultry, tools and hardware, truck and towing items, wild birds, clothing, horse items, outdoor power and living and sporting goods. Check www.tractorsupply.com.
With existing stores in Boise and Nampa, Idaho Guns & Outdoors offers firearms, ammunition, optic items, accessories, gears and supplies. Check www.idahogunstore.com.
North Idaho Archery opens on Schreiber
A full service archery pro shop, North Idaho Archery has opened at 3848 N. Schreiber Way. It includes a 24-hour access range and a retail area with high-quality archery products. Hours are 10 a.m. to 6 p.m. Tuesday through Saturday.
Owners and master certified archery technicians are veterans Jake Kremer, Johnathan Fontaine and Austin Johnson. Phone 208-292-4662. Check www.northidahoarchery.com.
Momentum Sports and Play under construction
Momentum Sports and Play is constructing a new building at 3877 N. Schreiber Way in Coeur d'Alene. Owners Katie and Josh Terra have a current location at 245 W. Bosanko Ave.
They offer classes in gymnastics, Ninja, tumbling, for Steam and preschool and exhibition cheerleading with day camps, parties and events. The new building will have more spaces, higher ceilings, in-ground trampolines and a pit. Phone 208-966-4535. Check www.momentumsportsandplay.com.
Chip Cookies celebrates grand opening
Known for its gooey gourmet cookies made with the freshest ingredients, Chip Cookies celebrated its grand opening on May 26 at 291 E. Appleway with free cookies.
Owners Kimberly Hall and Shaun Joshi are helped by Bryce Hall and JillyAnn Maurice 10 a.m. to 10 p.m. Monday through Thursday, 10 a.m. to midnight Friday and Saturday and 10 a.m. to 5 p.m. Sundays. The cookies can be delivered. Phone 208-930-0112. Check www.chipcookies.com.
Berkshire Hathaway expands in Riverstone
Berkshire Hathaway Home Services (Jacklin Real Estate) has expanded from 1927 W. Riverstone Drive to an annex at 2145 N. Main St. in Riverstone.
Since 2021, the brokerage has expanded from eight to 40 agents with hours of 9 a.m. to 5 p.m. weekdays, 10 a.m. to 4 p.m. Saturdays and 10 a.m. to 3 p.m. Sundays or by appointment. They have an open house during Farmers' Market Wednesdays and in late June will have an anniversary party with the Kelly Hughes Band.
Phone 208-755-5075. Check www.bhhsjacklin.com.
Make Wine Make Beer closing on Fourth Street
Offering equipment, supplies and ingredients to make fermented products at home, the Make Wine Make Beer store will close May 31 at 1411 N. Fourth St.
The business began in 2002 in Sandpoint, moved to Hayden in 2008 and to Fourth Street in 2017 with owner Steve Anderson.
Hours are 10 a.m. to 6 p.m. Tuesday through Saturday. Phone 208-765-8576. Check www.makewinemakebeer.com. The building will become an expansion for Pilgrims' Market across the street.
The Pointe at Post Falls will be complete in October
With buildings of 168,000 and 238,000 square feet, The Pointe at Post Falls should be complete in October on North Beck Road and Pointe Parkway.
Zoned industrial, the buildings have 47 deck-high loading doors and eight ground-level drive-in doors.
Check Darren Slackman for lease rates at dslackman@naiblack.com. Phone 509-622.3593.
Now the Tidbits
• The fence outside the long-empty Golden Corral building off U.S. 95 has a sign (Coming Soon — Yummy Crab Seafood). Anyone know anything?
• Construction has begun on major changes to Prairie Falls Golf Club at 3200 N. Spokane St., Post Falls. The 43,000-square-foot facility will have 17 hotel suites with kitchenettes and oversize windows with mountain views and two executive suites and a presidential suite with a private balcony above the golf course. It will also have a large event center that can seat up to 300 with a kitchen and bar, six golf simulator bays, a clubhouse, pro shop and local businesses such as River City Pizza, Anchored Coffee and The Lounge Day Spa & Wellness. The golf course is open. Owners Rob and Emily Angeli Clark plan to open The Suites at Prairie Falls in June. Retail space is available at 1,700 square feet. Check www.prairiefallsgolfclub.com. Phone 208-618-4727.
• With 16 luxury apartments on floors 2 and 3 and an Akamai Coffee Co. on the ground floor, the Midtown Centre Apartments building should be complete in mid-June at 821 N. Fourth St. The contact is John Beutler of Century 21 Realty at 208-765-5554. Phone 208-664-0278.
• Construction is busy for Cornerstone, a four-story complex at 1579 W. Riverstone Drive (across from Red Robin) in the Riverstone complex. The ground floor has three commercial spaces and two lobbies. It should be complete in June.
• Beacon Cancer Care and Ironwood Family Practice will be in the large building under renovation at 3815 N. Schreiber Way. For spaces in the building, contact Helo Hancock at hhancock@beaconcancercare.com or Shayna Wood at swood@beaconcancercare.com.
• A two-story building is under construction at 8552 Government Way for Hayden Surgery Center.
• A branch of Orthopedic Surgery and Sports Medicine (OSSM), Orthopedic Physical Therapy Institute (OPTI) is building a new structure at 8468 N. Wayne Drive in Hayden. Check www.ossmidaho.com.
• Two 1,550-square-foot suites with 2,500-square-foot shop areas will be available for lease in Anderl Plaza under construction at 8512 N. Wayne Drive in Hayden. For information, contact Hayden Anderl at 208-964-0234.
• U-Haul Self-Storage will be at Seltice Way and Herborn in Post Falls.
• Two Harbor Center docks are being constructed at the end of Academic Way where the road ends at the building with multiple college offices. Both docks with about 25 spaces will open about Memorial Day and be seasonally open from May to September. One dock will house KJ Watersports with a rental fleet including pontoons, ski boats and waverunners. Check www.kjwatersports.com. The other dock will have Hayden Lake Paddleboard & Jet Ski. Check www.cdaboatrentals.com. Phone 208-818-0494.
• Building permits have been issued for several businesses planning to be in The Mill building under construction at 1705 Government Way. Included are an apparel shop, a barber shop, a beauty-and-wellness place, a bone-and-dye place, a coffee shop and the Ten/6 restaurant. When complete, The Mill will be four stories of 43,000 square feet with retail on the ground floor and 43 apartments on the upper floors. The building owner is Widmyer Corp. real estate. Watch for a spring opening.
• Lake Forest Interior Design is under construction in Hayden at 9245 Government Way.
• A commercial building with three suites is being constructed at 9041 N. Hess St. (just north of Walmart) in Hayden. The suites of 1,100 square feet each can contain retail or office places with easy access and visibility to U.S. 95. Contact Josh Beebe at Coldwell Banker Schneidmiller Realty at 208-699-7980.
• A new building for Anthem Pacific Homes is being constructed at Highway 41 and 16th Avenue in Post Falls. Anthem Pacific will occupy one suite, and three suites of 1,800 to 2,000 square feet are available through owner Jeremy Voeller at www.anthempacific.com. Phone 208-981-0448.
• The neighboring Anthem Corners project has one of the three suites leased with two units available. They can be combined for a 3,920-square-foot unit available April 1. Contact Joel Johnson of Coldwell Banker Schneidmiller at 208-771-6068.
• A Nothing Bundt Cakes bakery will be built at 201 W. Neider Ave.
• The Lighthouse Motel is being renovated at 2018 Sherman.
• A large building planned to open in late summer or fall for 851 Fourth Ave. (at Idaho Street) in Post Falls will be called Kindred & Co. with books, home goods and a bistro.
• What has been Asian Twist in Ironwood Square (behind Albertson's) will be Our Thai House with major changes. Details here soon.
• North Idaho Eye Institute will move from 1110 Polston to 1901 Seltice (the former Teton restaurant) in August.
• Spoon Junkie or Rogue Carnivore evidently will be a new place at 400 N. Fourth St.
• Phase I of the new Kinder Prep Learning Center is under construction at 1847 W. Prairie Ave. The curriculum promotes hands-on, sensory and play-based learning experiences for ages 18 months to 5 years old in an environment that is nature-themed and community driven. For information on pre-enrollment, check www.kinderpreplearningcenter.com. Phone 208-916-0265.
• A medical office will be at 909 W. Canfield.
• A 20,000-square-foot structure called Prairie Professional is under construction on the north side of the intersection of Prairie Avenue and Ramsey Road. The office building to be complete in December will have suite sizes from 2,200 to 10,000 square feet available. A main tenant will be Riverstone Dental Care. For information on the space available, contact Rob Kannapien of Coldwell Banker Commercial Schneidmiller Realty at 208-704-3832 or E-Fax 208-515-2385.
• Golden Rule Brake is coming to 3826 E. Seltice Way (near the intersection of Highway 41 and Interstate 90) in Post Falls.
• Coeur Climbing Gym is leasing a large warehouse space at 764 S. Clearwater in Riverbend Commerce Park in Post Falls to open soon.
• The fourth Kootenai County location of Dutch Bros Coffee will be built soon at 6299 W. Pointe Parkway (next to Panda Express near Cabela's and Walmart) west of Post Falls.
• Watch for the opening for new buildings called the Appleway Quarter at 271 and 291 E. Appleway (between Baskin-Robbins and Verizon). The 271 building contains The Well•ness Bar and will have Lonestar Locs. The 291 building has Hometown Chiropractic and Chip Cookies.
• Watch for Prime IV Hydration & Wellness to be in Ironwood Square.
• Burke's Restoration is building a new place at 3801 W. Riverbend Ave. in Post Falls. Details soon.
• The Thomas George building planned for the corner of Third Street and Front Avenue will be 18 stories mixed with commercial places on the first floor and 60 condominiums above.
• Watch for details on new buildings under construction for corporate offices for Roger's Burgers on Government Way.
• Ariat and Wrangler are two western-wear stores that will be coming to the Silver Lake Mall.
• Many of 16 commercial spaces are available in the planned Prairie Crossing Shopping Center in the northeast corner of Highway 41 and Prairie Avenue.
• A new building for Etco Services is under construction off Huetter north of Seltice and I-90.
• The PACR office building is under construction at 1857 W. Hayden Ave. It has four units for lease through Ashton Underdahl at 208-691-0691.
• Orthopedic Physical Therapy Institute (OPTI) is constructing a new building in Hayden.
• An automotive service center will be built at 185 W. Clayton Ave.
• A Metro Express car wash is under construction in Hayden.
• "Coming Soon" signs in Hayden are for a Dirty Bird Self Car Wash and a Consign Furniture.
• Gentlemen Sausages will be in the former Abi's Ice Cream location at 112 Fourth St.
• TownePlace Suites by Marriott Hotel is being built where the Outback Steakhouse was in the southeast corner of I-90 and Northwest Boulevard.
• Watch for an Indigo Urgent Care building opening soon next to Starbucks in the Crossroads Center off Ramsey Road.
• A spy says a restaurant will be built where Atlas Road meets the Spokane River.
• Inspired Nail Spa is expanding in Neider Retail Center (across from Costco).
• Sebastian's Coffee & Pastry will be at 1114 W. Ironwood.
• A new pizza place will be in the former Syringa building on Fourth Street.
• • •
Contact:
Kootenai County — Nils Rosdahl at nrosdahl@cdapress.com
Benewah, Bonner, Boundary and Shoshone counties — Maureen Dolan at mdolan@cdapress.com