Northwest Specialty Hospital breaks ground on new surgery center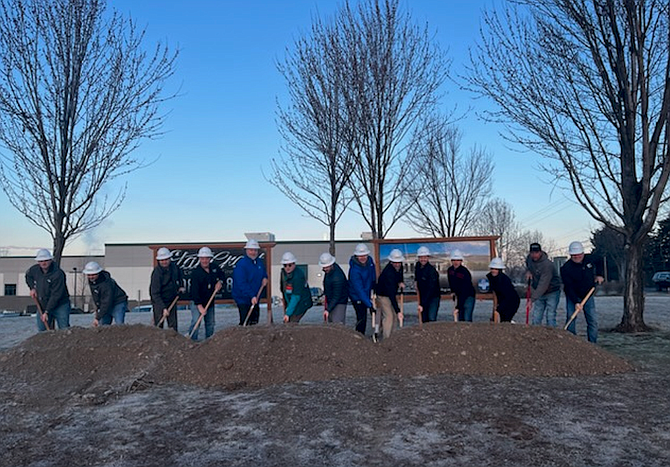 Northwest Specialty Hospital has broken ground on a new ambulatory surgery center at 1624 E. Mullan Ave., Post Falls.
The center will focus on orthopedic and spine procedures. It is expected to enhance efficient and affordable outpatient surgical care in the Inland Northwest. The facility is scheduled to open in early 2024, Northwest Specialty shared in a news release.
"Building this center is a major step in continuing our mission of value-based care, which aims for high-quality health outcomes at a more affordable cost," said Rick Rasmussen, CEO of Northwest Specialty Hospital. "This addition will also help meet the health care needs of a growing community."
Ambulatory surgery centers specialize in surgical procedures that don't require overnight stays, such as hip, knee, foot and ankle, spine and several others. Studies show these centers can lower the cost of surgeries, depending on the procedures being performed. With less overhead costs than surgery at a hospital, the savings can be passed onto patients. Doctors say costs are a major concern for many patients, even if they have insurance.
This new center will be opened as a partnership between:
• Northwest Specialty Hospital
• Orthopedic Surgery Sports Medicine, including Drs. Roger Dunteman, Greg Keese, Doug McInnis, Luke Smith, Jon King and Scott Brown
• Inland Northwest Spine, including Drs. Doug Blaty and Stefan Yakel
• Dewing Sports Orthopedic Surgery, Dr. Christopher Dewing
"North Idaho's population is expanding at a rapid pace," Rasmussen said during the groundbreaking ceremony. "This will help us meet the growing needs of the community — providing a way patients can get the care they need closer to home."
The Northwest Specialty Hospital Ambulatory Surgery Center will staff 15-plus employees, be nearly 8,000 square feet and include two outpatient operating rooms. The facility is designed to add two extra operating rooms in the future as the need expands. The general contractor for the project is StanCraft Construction out of Hayden.