Celebrating springtime events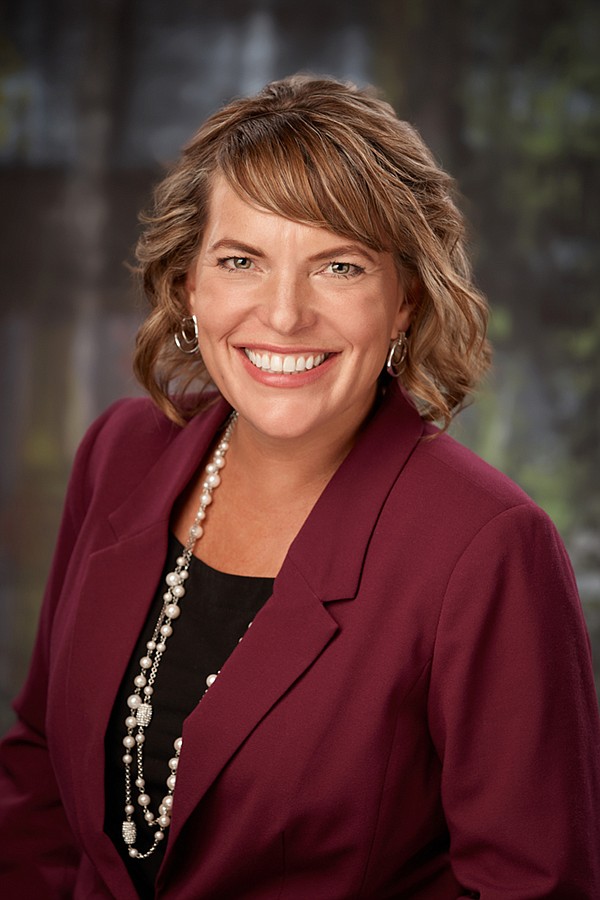 Summer is so close, and I can't wait. For now, let's celebrate all the wonderful things going on. In April, we welcomed the following new members: Lifestyle North Realty, Sowing Joy Farm, Bank of Idaho, ServiceMaster Cleaning and Restoration by Roome, Konala, Kodi Collective, the North Idaho Booster Club, McArthur Engineering, Northland Nursery and Selkirk Sports. We now have 472 business members that we have the privilege to work with. That is exciting.
Dr. Marnie Rorholm spoke on the "Economy of Performing Arts" at our April Connect 4 Lunch, sponsored by Ziply Fiber. Marnie shared some astounding statistics. I was surprised to learn that performing arts account for 4.4% of the GDP. We have great options in the area but lots of room to grow.
At the Coffee Connections with Daniel Shaw of Coeur Climbing Co we learned about his state-of-the-art climbing gym that will provide a place for families to have a fun and healthy way to spend time together. We love this new addition to our city.
We celebrated J. Rapha Consulting with a ribbon cutting and they are a great group of people with a much-needed service in Post Falls. The groundbreaking for Golden Rule Brake on the corner of Seltice and Ross Point Road was a lot of fun we and look forward to helping them expand in North Idaho. We also attended the sunshiny grand opening celebration for Sterling Medical and look forward to working with them more.
In May, we held ribbon cuttings with Konala, Ellie Mental Health, Quality Stoves a Baker Construction project and St. Joseph's Ear, Nose & Throat Clinic and Ad Local Value. We also celebrated the 30-year anniversary of Disability Action Network and had a really fun Business After Hours with Triple Play Family Fun Center.
May is Mental Health Awareness month and our speakers at the Connect 4 Lunch were Family Nurse Practitioner, Marty Williams and Pediatric Nurse Practitioner, Jeanna Padilla. They shared a proactive approach to pediatric mental health. Thank you, Northwest Specialty for sponsoring the lunch.
Golf courses are open and in full swing, teehee. I would love to invite you to our golf tournament on June 9 at the Links Golf Club with a 10 a.m. shot gun start. Our tournament is known for being a lot of fun, some have even said ours is the most fun. We have room for golfers and sponsors so sign up now, you don't want miss this one.
Finally, mark your calendars for the River City Market and Music brought to you by Jordan Sales and Service that features the Orgill Summer Concert Series — Wednesdays, 5:30-8:30 p.m. July 12 to Aug. 16. We have a few vendor opportunities still available so if you know a farmer or crafter, send them our way.
To register for events and programs, visit our website www.postfallschamber.org.
• • •
Christina Petit is the president/CEO for the Post Falls Chamber of Commerce.