Navigating Idaho's tight labor market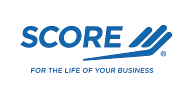 With Gem State unemployment well under 3%, and in some counties under 2%, finding and keeping employees is a real challenge. In a recent address to the business community, Gov. Little spoke of the urgent need for workforce housing, but for many small businesses struggling with labor shortages that's a long-term solution for which they can't wait.
While offering higher wages can be an immediate solution, this might not be healthy or maintainable for small businesses and startups. SCORE, a nonprofit organization that provides free business mentoring and resources to entrepreneurs and small business owners throughout Idaho, offers seven tips to attract employees in today's competitive environment.
1) Consider Benefits Beyond Wages
Remember compensation packages include more than just hourly wages. Flexibility in shift scheduling, transportation vouchers, and flexible benefits packages — where employees can choose benefits that best suit their needs such as additional paid time off or sick days — can add value to an employment offer.
2) Prioritize Work-Life Balance
Many of us live in Idaho because of our love for the outdoors and outdoor activities. Fostering a work-life balance by offering flexible schedules, generous vacation time, or seasonal flexibility that allow employees to spend time doing what they love can be an attractive bonus.
3) Provide Opportunities for Advancement
Opportunities for skill development, such as workshops, online courses, or mentorship programs, can increase employees' job satisfaction without a substantial financial outlay. Demonstrate your belief in your employees' potential and share how they can advance in your company to retain your strong workers.
4) Recognize and Reward Dedication
Small tokens of appreciation can make a big difference. Celebrate achievements with praise, bonuses, or recognition for a job well done. A culture of gratitude fosters loyalty and inspires employees to continue giving their best.
5) Prioritize Employee Well-Being
Health care benefits can be a significant draw for candidates. Shortly after purchasing Blue Wrench auto repair in Ada County, Paul Westhart and his co-owner instituted a robust benefits package. Its employee value was apparent after a team member had an accident: "The hospital stay would have cost him over $300,000, but because he had insurance it was only $3,000," Westhart said.
As many Idahoans live a considerable distance from health providers, consider offering wellness programs or mental health support to bridge these gaps. When you prioritize your employees' health, you build a sense of belonging and commitment.
6) Be an Active Part of the Idaho Community
In Idaho, community involvement is paramount. Show your commitment by participating in local events, supporting youth programs, or engaging in community service. A strong local presence enhances your reputation and appeals to candidates who appreciate community engagement.
7) Leverage Technology for Rural Efficiency
Even in rural settings, technology can be a game-changer. If your employees have access to broadband internet, consider offering online learning resources, access to employee assistance programs/confidential counseling, and flexible work arrangements.
Have some ideas you'd like to implement, but aren't sure of the long-term impact on your business? SCORE has resources to help owners create financial projections, including payroll costs, operating expenses, and a break-even analysis. The SCORE Financial Projections template also includes diagnostic tools you can use to test the numbers in your financial projections to make sure they're within reasonable ranges.
More than 99% of Idaho's businesses are small businesses. If you're a small business owner or considering starting one, contact your local SCORE chapter for free, no-commitment business mentoring today at SCORE Spokane, score.org/Spokane.
• • •
Since 1964, SCORE has helped more than 11 million entrepreneurs start, grow or successfully exit a business. SCORE's 10,000 volunteers provide free, expert mentoring, resources, and education in all 50 U.S. states and territories. Visit SCORE at www.score.org.