North Idaho Alliance Women of Impact: 'I' is for inspiration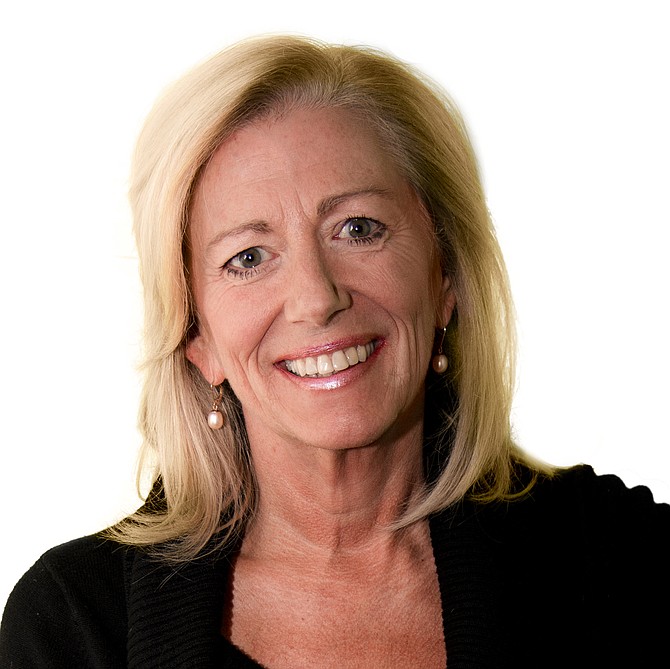 The North Idaho Alliance, AKA NIA, kicked off the Women of Impact Leadership Roundtable discussion with inspiration as our topic.
Harvard Business Review, Scott Barry Kaufman writes about inspiration: "In a culture obsessed with measuring talent and ability, we often overlook the important role of inspiration. Inspiration awakens us to new possibilities by allowing us to transcend our ordinary experiences and limitations. Inspiration propels a person from apathy to possibility, and transforms the way we perceive our own capabilities."
Inspired people share certain optimistic characteristics.
• Inspiration is the springboard for creativity.
• Inspiration facilitates progress toward goals.
• Inspiration increases well-being.
Chances are you've already heard about some inspirational women like Rosa Parks, Maya Angelou, Gloria Steinem, Ruth Bader Ginsburg, Malala Yousafzai, Madame Curie and Princess Diana just to name a few. You know Amelia Earhart, Oprah Winfrey and Serena Williams. But there are many more inspirational women who completely changed how we see and move through the world. Inspirational stories like:
Mildred Dresselhaus, one of the first female professors at MIT, whose research was at the cutting edge of carbon-based materials. She and her group made huge advances in carbon nanostructures, and the related technology appears in microelectronics, concrete, sports equipment, and elsewhere in our daily lives. She also fought for equality for women and helped create support systems for female scientists in academia. She's now known as the "Queen of Carbon."
Sally Ride, the first American woman and the third woman ever to go to space, flying on the Challenger in 1983, Ride was also the first known LGBTQ+ astronaut. She strove to help women and girls who wanted to study STEM subjects, working with science programs and authoring children's books. She was immortalized as a Barbie in 2019.
Sarah Storey is Great Britain's most decorated Paralympian, with 17 (!!) gold medals and 27 (!!) Olympic medals total. Born without a functional left hand, she dealt with bullying, eating disorders and prejudice before becoming one of the world's most decorated, popular and visible Paralympians. She and her husband run Storey Racing, which is focused on mentoring young women, and Storey's been vocal about equity in sports participation and coverage, saying, "It still doesn't receive the mainstream TV coverage and column inches that it deserves." As an advocate for accessibility, she's the Cycling & Walking Commissioner for Greater Manchester.
• • •
Marilee Wallace, IOM, president/CEO of the North Idaho Alliance Women of Impact.
The Women of Impact Leadership Roundtable meets once a month for a nine-month series, and we base our monthly agenda on the word IMPACTED. To see the lineup of our monthly topics and to get details or view additional programs NIA is offering to Impact women in our region, please visit our registration page at www.thenialliance.com or join https://www.facebook.com/groups/972216519983800.