OPINION: Bring the free market back to agriculture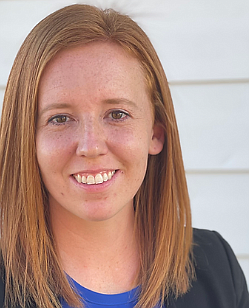 As a self-started, small farmer of alfalfa hay for four years, I know firsthand the problems that are caused by overregulation of agriculture. Agricultural labor laws are one of the most cumbersome for our operation to navigate.
On our small farm in Eastern Oregon just west of Parma, Idaho, our harvest equipment is repeatedly fine-tuned to maximize our yields every year. When harvesting grain sold to the local feedlot, we adjust the combine's air volume and sieve gap to maximize the removal of the chaff and minimize the loss of valuable grain. This frustratingly slow process requires repeated starts and stops, maintenance, and repairs until all our equipment is adjusted. Like our harvest equipment, agricultural policy needs to be finetuned to maximize the removal of externalities and to minimize the loss of family farms.
Free market agricultural policy seeks to move the legislative needle toward more farm independence and improved food self-reliance. As more farms thrive by relying on ingenuity and grit to move products to markets, families will be better able to meet their needs with affordable and secure food.
What do I mean by the free market?
In general terms, the free market is best understood as an economic system that allows individual actors to voluntarily engage in the exchange of goods and services with prices determined by supply and demand instead of government restrictions. A key component of a free market is voluntary economic activity instead of government coercion on the exchange of goods or services.
What does this mean for agriculture?
Agriculture relies on many limited resources, including water, land, minerals/oil, and labor. The limitations of these resources exist naturally and yet man-made limitations, in the form of regulations, add to the difficulty of procuring a sufficient supply of inputs.
Regulations tighten the supply of all inputs needed for agriculture. Increasing regulatory burdens on agriculturalists will consolidate domestic farming operations and agricultural businesses, endangering an accessible and affordable food supply.
Free market agricultural policy often targets federal policy. Federal positions on farm support payments, immigration policies, international trade, environmental protection, and technology approval are obvious, large targets of free market policy. National research and analysis has addressed these concerns for decades.
At state and local levels, the possibility to influence free market agricultural policy with smaller, diverse targets presents a greater opportunity to move the needle, or to keep it from moving in the reverse direction. This is why Mountain States Policy Center encourages policymakers to think outside the box and allow farmers to rely on ingenuity to grow a valuable product and better access markets.
Our new study on this topic takes a deep dive into this opportunity and the following recommendations to help improve and protect a free market agriculture climate for farmers of all sizes:
1) State and local governments should minimize regulatory pressure on the agriculture industry.
2) Bureaucratic agencies need to remove excessive rulemaking from agendas and workloads.
3) Judicial branches must respect codified law and not legislate through rulings.
4) Existing agricultural water usage needs to be protected and the development of water storage/resources encouraged.
5) Land development must balance the necessity of property rights with the necessity of land for food production.
6) Agricultural labor needs to be accessible, and laws should respect the seasonal work dynamics of farming.
7) Technology should be made available to farmers without excessive restrictions.
8) Farmers can take the lead in encouraging trade development and research.
9) Taxes should not unfairly favor or punish farmers.
10) Farmers can be responsible for their own risk management and marketing.
Free market agriculture doesn't argue for an unregulated system, but for fewer, smarter regulations. Farms thrive when markets are accessible, achievable through free market agriculture which encourages local oversight and an environment friendly to self-reliance. Resilient farmers and ranchers are achieved with a free market, and we'll be providing policymakers with recommendations to help sow the crop for a better agricultural climate.
Read the full study at https://www.mountainstatespolicy.org/top-10-free-market-agriculture-policy-ideas.
• • •
Madi Clark is a Policy Analyst for the Mountain States Policy Center, an independent free-market research organization based in Idaho. After many experiences in agriculture, Madi and her husband returned to Eastern Oregon's Treasure Valley in 2019 and started their own hay farm.